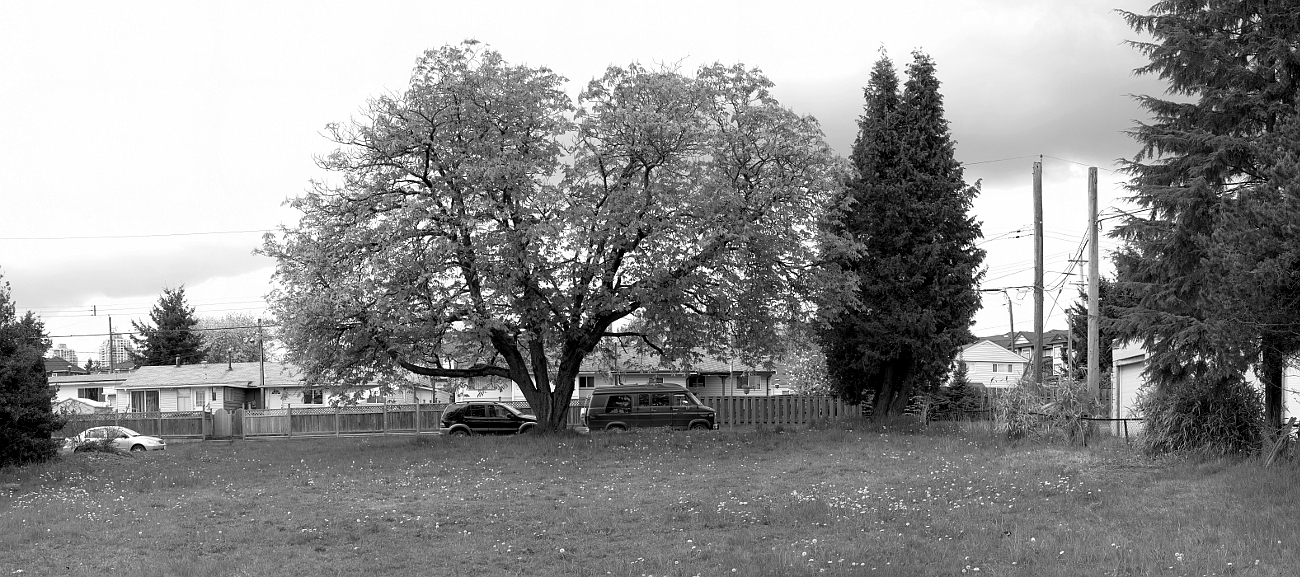 War Game Tree, 2012
Edition of 1 + 1 AP Lightjet print, 20" x 48" Inventory WGT2012.1, WGT2012.A Edition 1/1: Private collection, Vancouver AP: Unprinted Exhibited: Phantasmagoria, Presentation House Gallery, North Vancouver, 24 May 2012 - 22 July 2012
Reviewed: Decoy Magazine

Composite photograph made at the place where Jeff Wall's War Game was photographed in 2007; site discovered through close analysis of the source image and eighteen months of searching.

428 photographs were made on site with a consumer-grade digital camera, handmade camera mount, and custom electronics. The images were then combined to produce a larger photograph whose size and resolution echoes its source's, but through visibly lower-tech means.